Be a stand-out teacher
Get Loud and Clear, a practical, easy-to-read, and encouraging ebook to boost your online ESL gig.
If you use rote, templated feedback,
you will fail to impress the Baobaos and their parents.
Why am I not getting reviews from parents?
What do parents really want in feedback?
Will I offend them if I am honest?
It can feel like a wide cultural gap. Demystify it! Educate yourself and make immediate, simple upgrades to your teaching and feedback.
I am so pleased with Loud and Clear! It was the missing piece to my student feedback.
Your book is invaluable!! My parent feedback speaks for itself. Parents often comment on their satisfaction with the class and appreciation for my feedback.
Great book! Ed has so much insight into the Chinese culture. It makes writing feedback much easier.
With Loud and Clear :
1) Learn the principles for delivering effective, helpful feedback.
2) See the concepts at work through many real-life examples.
3) Apply it immediately. Feel the freedom and simplicity of genuine communication!
Loud and Clear
Deliver after-class feedback that "wows" & learn Chinese culture along the way.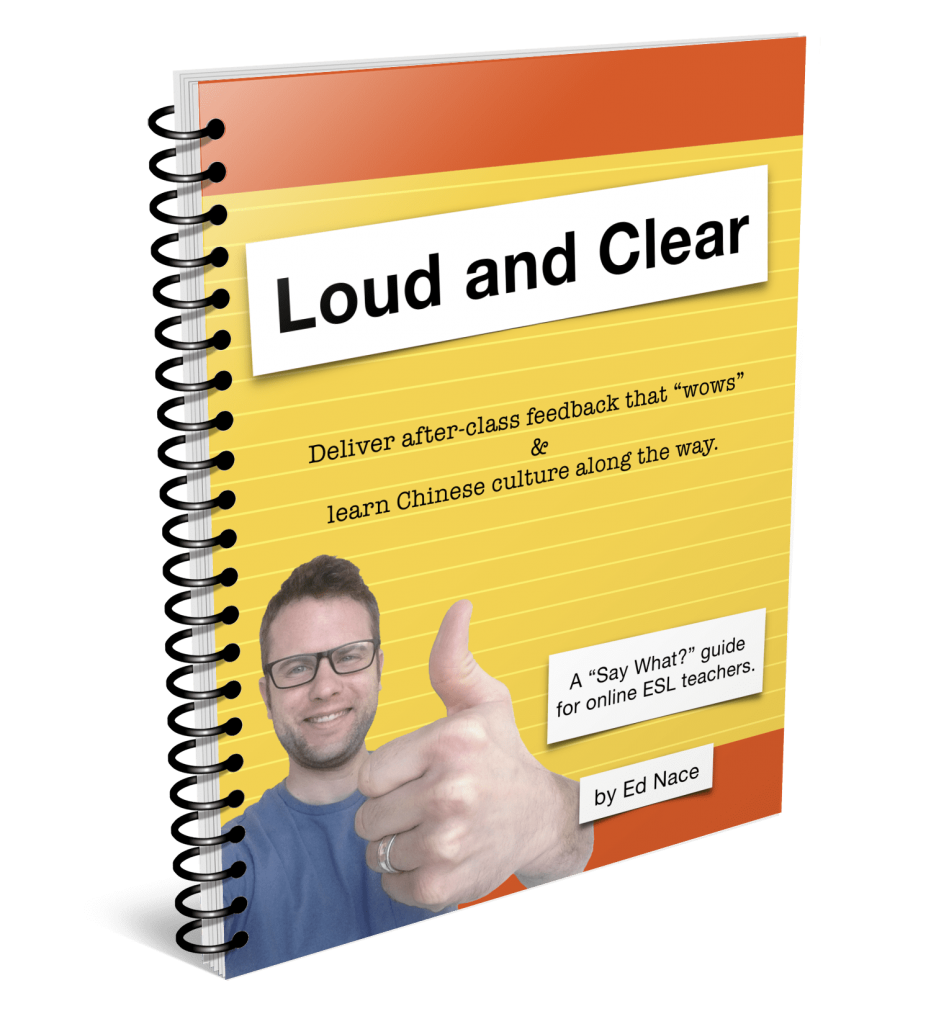 I wish I had read this sooner.
I reference this book constantly.
I no longer dread writing feedback. Instead I've found my voice and I write from the heart.