Be a stand-out teacher
Easy-to-read ebooks with practical help for online ESL teachers.
If you use templated feedback and by-the-slides teaching, you will fail to impress the Baobaos and their parents.
Why am I not getting reviews from parents?
What do my students really need from me?
Is there a way to be both personal and effective?
Demystify your online gig. Educate yourself and make immediate upgrades to your teaching and feedback!
I am so pleased with Loud and Clear! It was the missing piece to my student feedback.
Your book is invaluable!! My parent feedback speaks for itself. Parents often comment on their satisfaction with the class and appreciation for my feedback.
Great book! Ed has so much insight into the Chinese culture. It makes writing feedback much easier.
Each class presents you with two tasks:
---
Teaching
Do you feel captive to the slides, with little room for creative extension? Or are you imparting to each student true language skills and confidence, no matter their level placement?
Feedback
Are you are wasting too much time giving dry recaps of the slide content? Or are you communicating effectively to the parents in a way that they will love?
---
When you master these two things,
your business will thrive.

Where do you need a refueling today?
FEEDBACK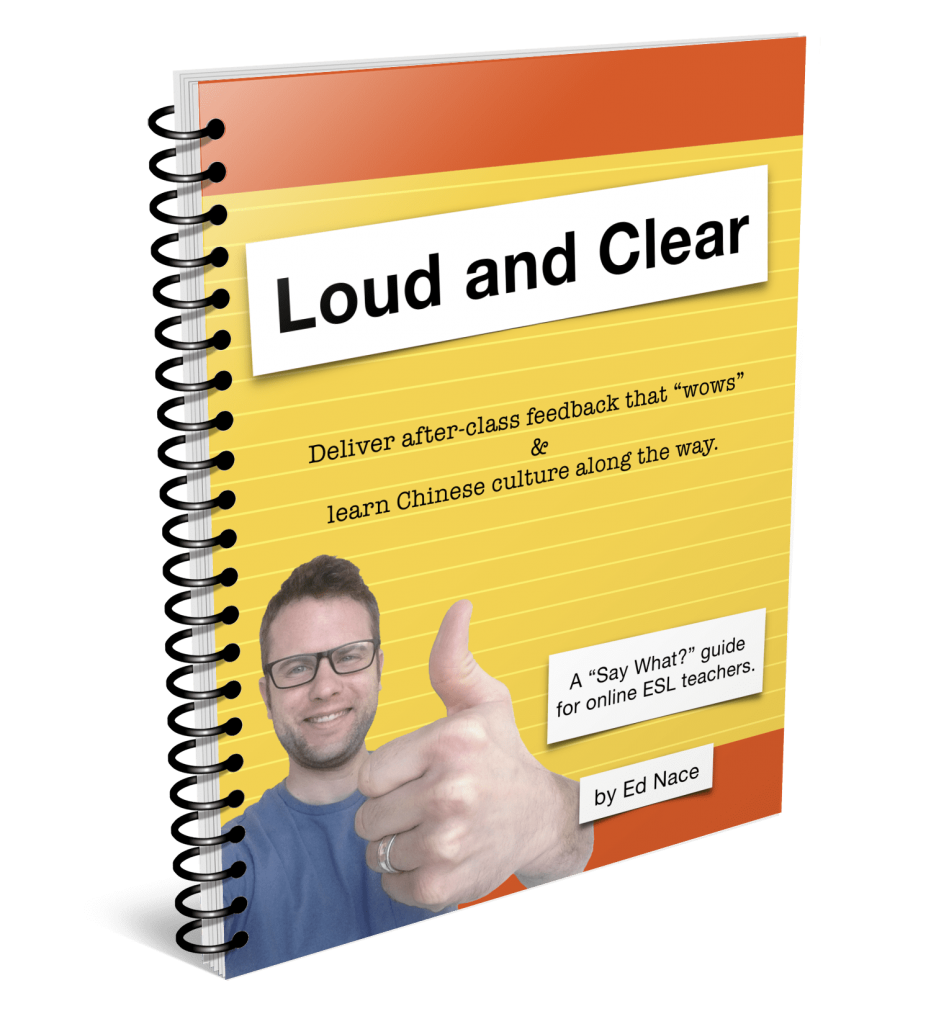 Loud and Clear
Deliver after-class feedback that "wows" & learn Chinese culture along the way.
FEEDBACK BETTER
be "Loud and Clear"
TEACHING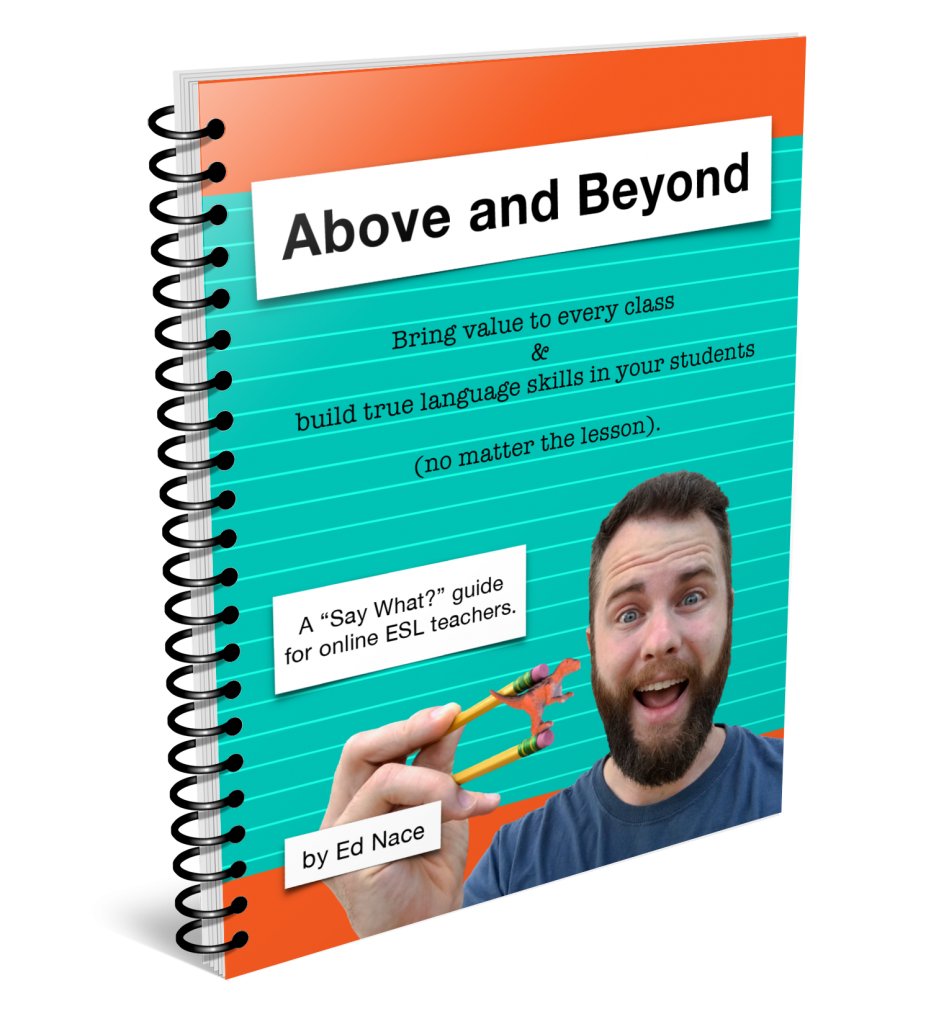 Above and Beyond
Bring value to every class & build true language skills in your students (no matter the lesson).
TEACH BETTER
go "Above and Beyond"
I wish I had read this sooner.
I reference this book constantly.
I no longer dread writing feedback. Instead I've found my voice and I write from the heart.